Work exhibited at international convention, USA

Three images created by James have been accepted in the General Collection of the 110th International Exposition of Professional Photography. James's work will be on display at the Donald E. Stephens Convention Center, Rosemont, Illinois, USA August 3 - 8 in conjunction with Professional Photographers of America's international convention, Imaging USA. This exhibition will be open to the public.
His images and more then 2,500 other photographic works constitute the world's largest annual exhibit of professional photography gathered simultaneously under one roof. More then 8,000 images were submitted to PPA for entry into the exhibition. A panel of 50 eminent photographers from the United States and Great Britain selected the images.
In recognition of the achievement, PPA members receive a merit for each entry into the exhibition. There merits can be applied towards degrees granted by the association.
The Professional Photographers of America, a worldwide association, exists to assist it's more than 14,000 members in achieving their professional, artistic and fraternal goals; promote public awareness of the profession; and to advance the making of images in all it's disciplines as an art, a science, and a visual recorder of history.
Turning the dream into a reality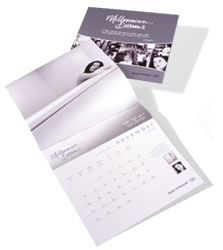 When Bank of Ireland commissioned James to shoot their calendar for the millennium it was a dream come through and a great honour to be awarded such a prestigious project against stiff competition from some well known international photographers. However, once again James's reputation and distinctive style of portraiture won out in the end. The entire project had to be shot in six days due to other commitments and the demand for his services. This took him on a whirlwind tour of Ireland photographing children on location in Dublin, Cork, Limerick, Galway, Mayo, Derry, Wexford and Belfast. It was a wonderful experience and resulted in a fine body of work that has been acknowledged worldwide. Thanks so much to Stephen Mair, project manager and Paula McKenna art director for their assistance, inspiration and sense of humor.
Click on the thumbnail images below to view some complete images from the calendar.
The bit for the photographers - All the images where created using Kodak film and paper. The film stock used for the colour images was portra 400vc in 220mm/120mm and 135mm formats and gpz1000 in 120mm and 135mm, for black & white tri-x 400 pro and plus-x 125 pro in 120mmand135mm formats. The images where made with a Hasselblad 202fa with fe4.8/60-120mm lens and a Hasselblad 500elx with cf 4/50mm, cf 2.8/80mm and cf4/150mm lenses. The 35mm equipement used was a minolta with 70-300mm lens and a 35-70mm. The prints where made by Andre Gardiner of GMS Professional Imaging and Hetty Walsh of Hetty's Darkroom.